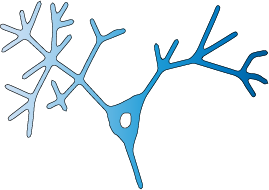 The bendesky lab
---
Zuckerman Mind Brain Behavior Institute, E3B, Columbia University
What we do
The diversity of animal behavior is fascinating, yet we know little about how behavior evolves.
We take genetic, genomic, molecular, and neurobiological approaches to understand the mechanisms underlying the natural variation and evolution of behavior.
Our work focuses mostly on exploratory and social behaviors – like pair bonding and parental care – in Peromyscus mice, and on aggression in Siamese Fighting Fish (Betta splendens).
People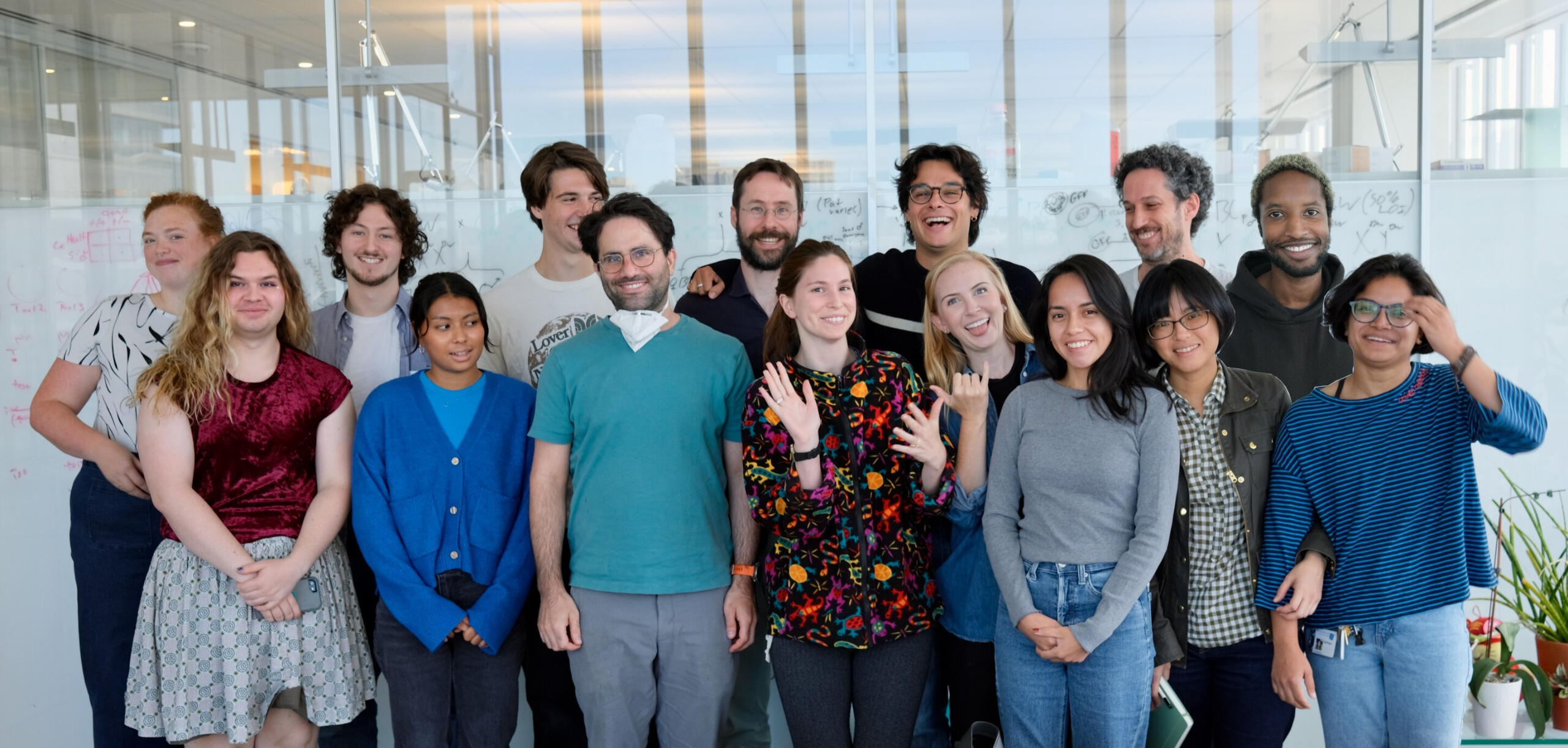 Bendesky Lab, May 2019
---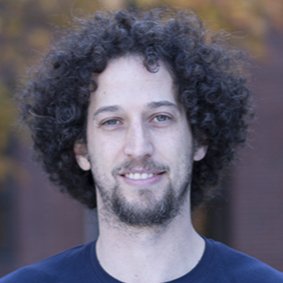 Andrés Bendesky
Principal Investigator
Andrés got his MD from UNAM, Mexico, his PhD from Rockefeller University, and was a Helen Hay Whitney Fellow at Harvard. He is interested in how complex behaviors are generated by the brain and how they evolve.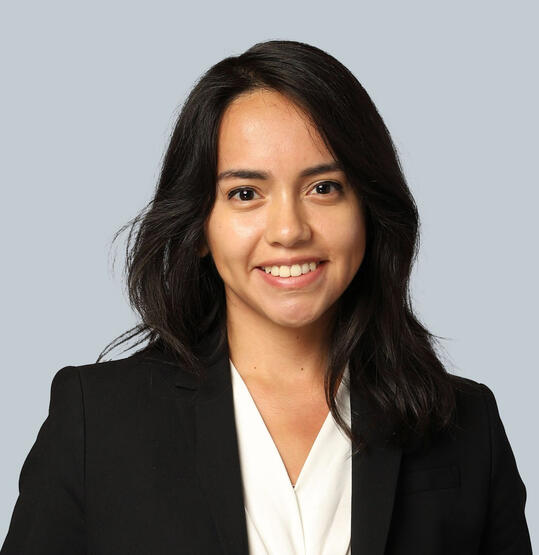 Kerel Francis
Lab Manager and Research Assistant
Kerel received his MSc in Neuroscience from the University of Bremen. Currently he is working in collaboration with the Kӧnig lab at the University of Zurich whose aim is to understand the evolution of social behavior in mice.
Natalie Niepoth
PhD Student (E3B program)
Natalie got her BSc from Rice University and a masters in evolutionary biology from the University of Amsterdam. She is studying the genetic basis of anxiety and exploration in Peromyscus mice.
Madison Lichak
Research Assistant
Madison received her BA from Barnard College and completed her senior thesis in the Bendesky lab. She now coordinates the Betta facility and is working to develop genetically modified Betta fish.
Magdalen Kwarteng
Undergrad
Magdalen is a student at Barnard College. She is studying visually evoked aggression in Betta fish and how social isolation can modulate this process.
Claire Everett
PhD Student (NB program)
Claire received her BA from Barnard College. She is studying the visual cues critical for evoking aggression in Betta splendens. She is also interested in the neural circuits underlying Betta visual processing of aggression-inducing stimuli.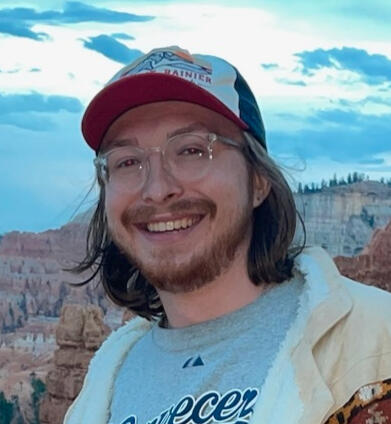 Emily Lei
Undergrad
Emily is a student at Barnard College. She is studying how the brain and periphery interact to shape exploratory behavior.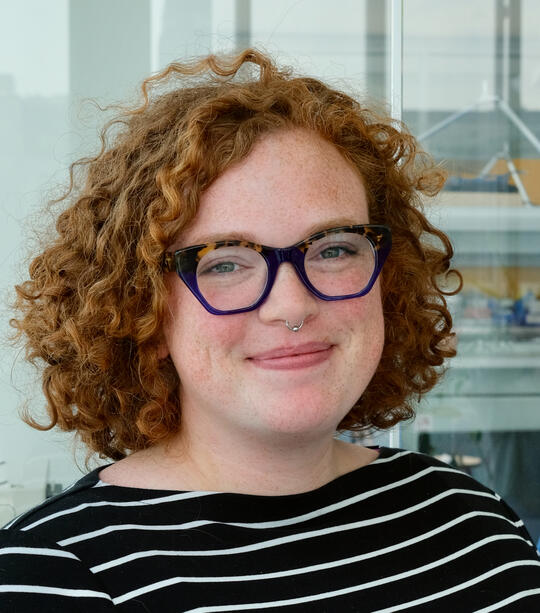 Amy Norovich
Postdoc
Amy received her PhD from Columbia University and her BSc from MIT. She is studying the neural basis of sexually dimorphic behaviors in Betta splendens.
Young Mi Kwon
Research Assistant
Young Mi got her BS from Harvard and her masters from the University of Cambridge, UK. She is studying genetics in Betta fish.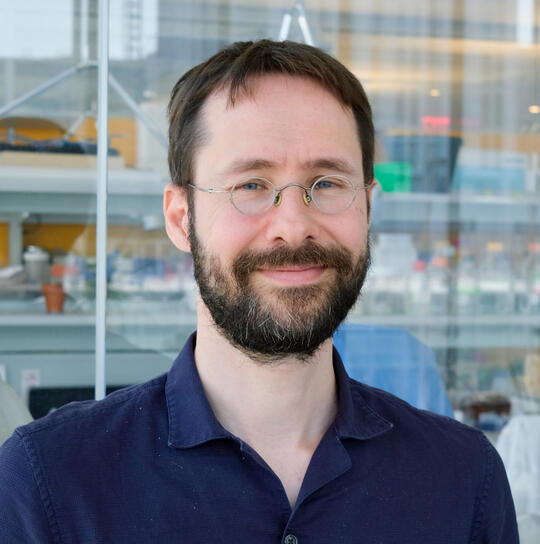 Christoph Gebhardt
Postdoc
Christoph received his PhD from KIT and was a postdoc in the lab of Filippo Del Bene. He aims to understand the neural basis of differences in parental care behavior display in several Peromyscus species.
Hiroki Tomida
Graduate student (E3B program)
Hiroki got his BA from ICU. He is studying the genetic basis of aggressive behavior in Betta fish. He is interested in the genetic basis and evolution of complex traits.
Peter Lichtenthal
Undergrad
Peter is a post-bac in Columbia's E3B program. Peter works in breeding wild caught Betta fish, and assists Claire and Madison in their behavioral and genetic work.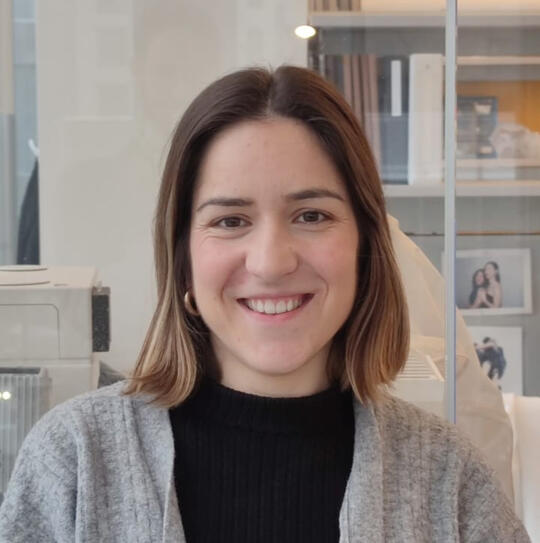 Elaine Lee
Undergrad
Elaine is a student at Columbia College. She is interested in how aggression in Betta splendens manifests on the circuitry level and how aggression circuits differ between males and females.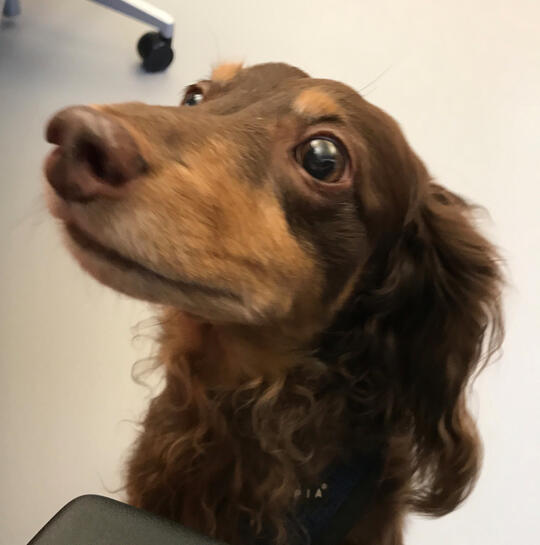 Joseph Brew
Undergrad
Joseph is a student at Columbia College in the E3B program. He is interested in the behavioural and evolutionary impacts of climate change as well as understanding complex behavioural processes through the study of genetics.
Julio Bendesky
Lab Mascot
Julio is a dachshund and really good at detecting and retrieving food (that belongs to others).
Selected Publications
Generation, Coordination, and Evolution of Neural Circuits for Vocal Communication
Darcy B. Kelley, Irene H. Ballagh, Charlotte L. Barkan, Andres Bendesky, Taffeta M. Elliott, Ben J. Evans, Ian C. Hall, Young Mi Kwon, Ursula Kwong-Brown, Elizabeth C. Leininger, Emilie C. Perez, Heather J. Rhodes, Avelyne Villain, Ayako Yamaguchi and Erik Zornik
J Neurosci. 2020 Jan 2;40 (1) 22-36.
The genetic basis of parental care evolution in monogamous mice
Bendesky A, Young-Mi Kwon, Jean-Marc Lassance, Caitlin L Lewarch, Shenqin Yao, Brant K Peterson, Meng Xiao He, Catherine Dulac, Hopi E Hoekstra
Nature. 2017 Apr 27;544(7651):434-9.
Scientific and media coverage
News and Views: Phelps SM. Animal behaviour: How to build a better dad. Nature. 2017;544:418–419.
Snyder-Mackler M, Tung J. Vasopressin and the Neurogenetics of Parental Care. Neuron. 2017;95:9-11
Hager R. The Genes That Make a Good Parent. Trends in Genetics. 2017. In press
Media Coverage: Carl Zimmer. Why Are Some Mice (and People) Monogamous? A Study Points to Genes. New York Times. April 19, 2017.
Andrea Marks. The Mouse Parent Trap. Scientific American. July 2017.
Long-range regulatory polymorphisms affecting a GABA receptor constitute a quantitative trait locus (QTL) for social behavior in Caenorhabditis elegans.
Bendesky A, Pitts J, Rockman MV, Chen WC, Tan MW, Kruglyak L, Bargmann CI.
PLoS Genet. 2012;8(12):e1003157.
Genetic contributions to behavioural diversity at the gene-environment interface.
Bendesky A, Bargmann CI.
Nat Rev Genet. 2011 Nov 8;12(12):809-20.
Catecholamine receptor polymorphisms affect decision-making in C. elegans.
Bendesky A, Tsunozaki M, Rockman MV, Kruglyak L, Bargmann CI.
Nature. 2011 Apr 21;472(7343):313-8.
GFP Reconstitution Across Synaptic Partners (GRASP) defines cell contacts and synapses in living nervous systems.
Feinberg EH, Vanhoven MK, Bendesky A, Wang G, Fetter RD, Shen K, Bargmann CI.
Neuron. 2008 Feb 7;57(3):353-63.
2020
January 9: Andrés again joins the TWIN Podcast covering ACBARs, virus-like capsids that transfer genetic information between neurons
January 2: Review article with Darcy Kelley on vocal communication in Xenopus frogs published
2019
November 5: Andrés talks about work in the lab and about synaptic transmission and plasticity in the new Podcast "This Week In Neuroscience" (TWIN)
August 29: Magdalen and her work are featured on the Barnard College youtube channel.
August 16: Pei-Yin starts her postdoc in the lab, Hiroki (E3B MA Program) joins the lab
August 1: Kim (NB&B) starts her PhD in the lab
April 1: Christoph starts his postdoc in the lab
February 19: Andrés is named a 2019 Sloan Research Fellow in Neuroscience. News here
February 1: Young Mi joins the lab as Research Assistant
January: Amy is selected as a Junior Fellow of the Simons Society of Fellows
2018
August 20: Claire (NB&B) joins the lab as PhD student
July 1: Madison re-joins the lab as Research Assistant
May 15: Andrés is awarded a Klingenstein-Simons Fellowship Award in Neuroscience
April 4: Andrés is named a Searle Scholar. News here
March 19: Amy starts her postdoc in the lab
March 1: Emily joins the lab for her undergraduate thesis
January 15: Magdalen joins the lab as part of her senior neuroscience thesis project
2017
September 1: Natalie (E3B) starts her PhD in the lab, Madison joins the lab for her undergraduate thesis
August 1: Lab opens